How to Create or Delete a Folder
This article will show how to create or delete a folder
Creating a Folder
Click on the "Create New" button on the right side of the Dashboards homepage and select "Folder."
Deleting a Folder
To delete a folder, simply click on the 3 dot icon to the right of the folder you would like to delete.

Click on "Delete folder" and then confirm in order to delete and remove your folder.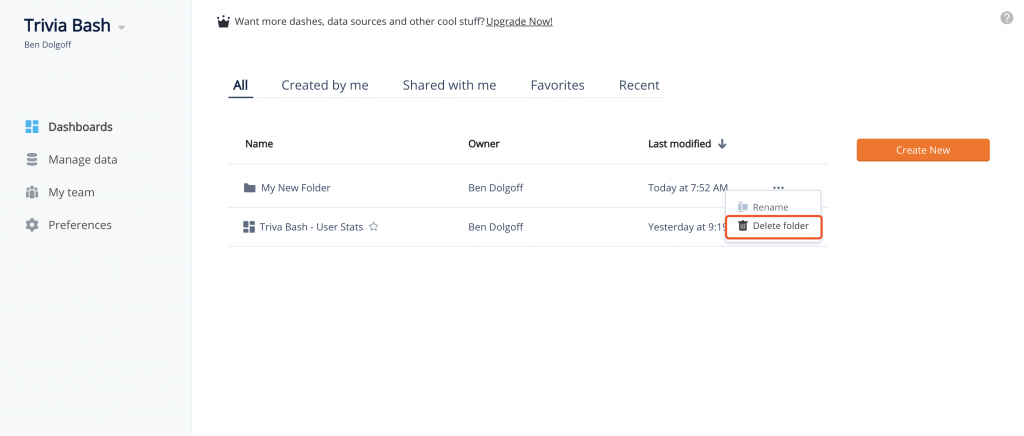 Did this answer your question?
Couldn't find what you're looking for? Contact us by email: support@datadeck.com.