Supported Date & Time Formats for Excel & Google Sheet data
When connecting your Excel sheets and/or Google Sheets data to Datadeck, be sure to check if your Date/Time formats are supported so that your data can be visualized correctly. This article will help you with supported Date/Time formats.
After connecting your excel sheet to Datadeck, you will be directed to the edit page so that you can change the field type, rename the columns titles and other settings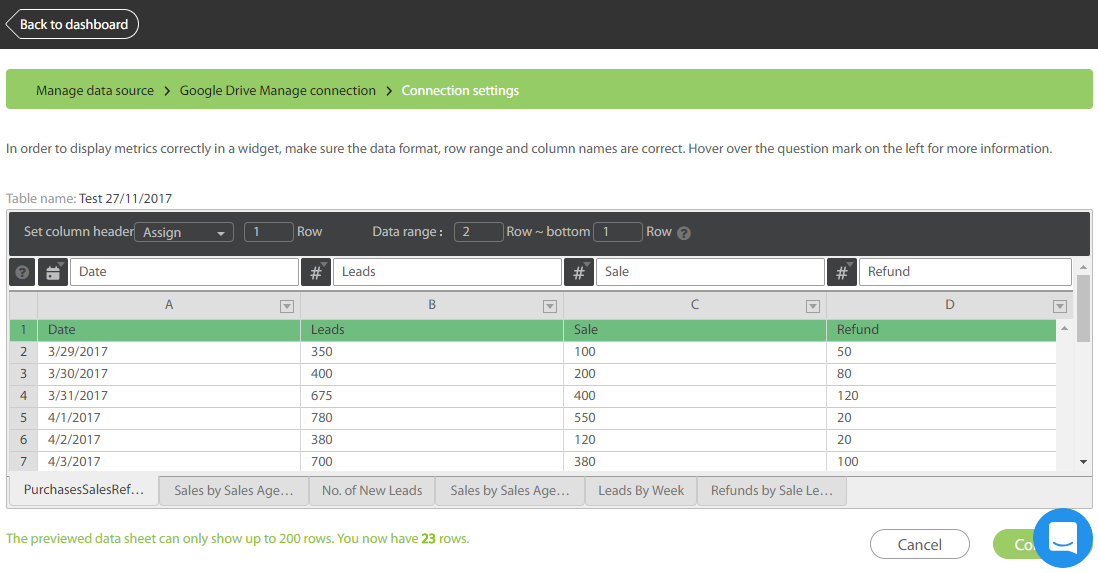 1. Date Format – Click on the Date field and select the supported date format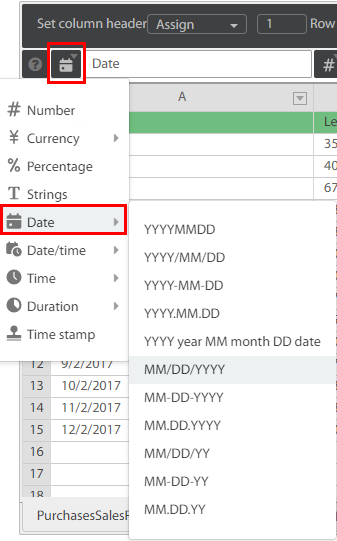 2. Date/time – Currently the following date formats are supported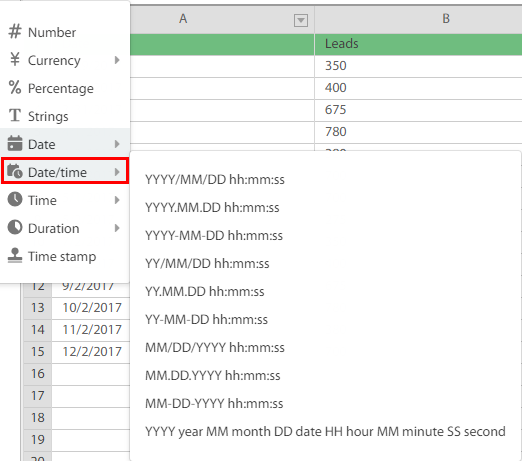 3. Time – the following time formats are currently supported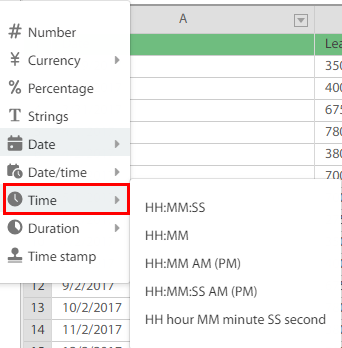 ** We at Datadeck are constantly improving and making changes and understand the need for many more Date and Time formats, we will add them in future updates
Did this answer your question?
Couldn't find what you're looking for? Contact us by email: support@datadeck.com.