Connect Unsupported Data Sources to Datadeck with Supermetrics
Before specific data sources officially become available as data sources in Datadeck, use Supermetrics to connect them to Datadeck.
How it Works
Supermetrics puts the data from several data sources into a Google Spreadsheet which you can then connect to Datadeck.


Some Data Sources Supported in Supermetrics
Bing Ads, Facebook Ads, Facebook Insights, Google Adwords, Google Analytics, Google BigQuery, Google Search Console, Google+, Instagram, LinkedIn, MailChimp, Moz, Pinterest, Reddit, SEMrush, Stripe, Tumblr, Twitter, Vimeo, VKontakte, Yahoo Gemini, YouTube or your own database (MySQL, Oracle, Google Cloud SQL, SQL Server)
It will then appear under the Add-ons menu item in Google Sheets.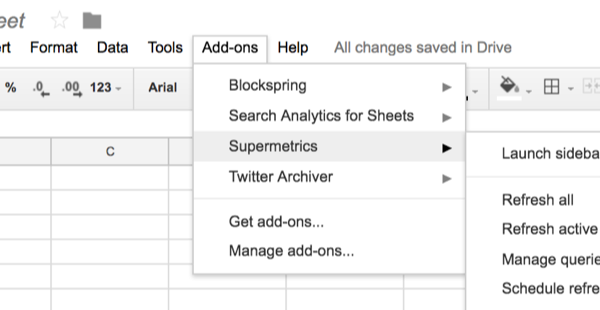 2. Run the add-on to put the data into a Google Sheet
a. Open a Google Spreadsheet
b. Click Add-ons > Supermetrics > Launch sidebar.
c.  Specify the search type, date range, and grouping.
d. Choose a data source from the left sidebar
(i) Choose a data source from the left sidebar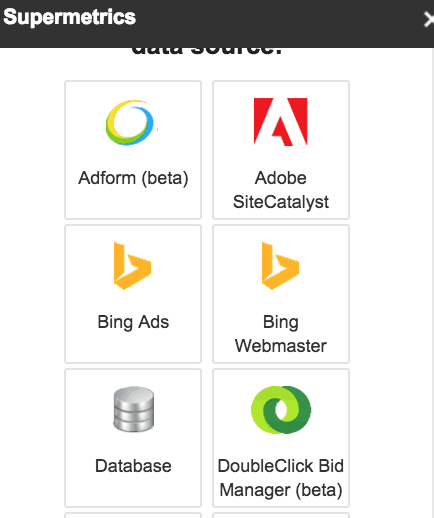 (ii) Login on the page that opens and allows permissions
3. Select the queries you want to pull into your spreadsheet
One selected, click "Get Data."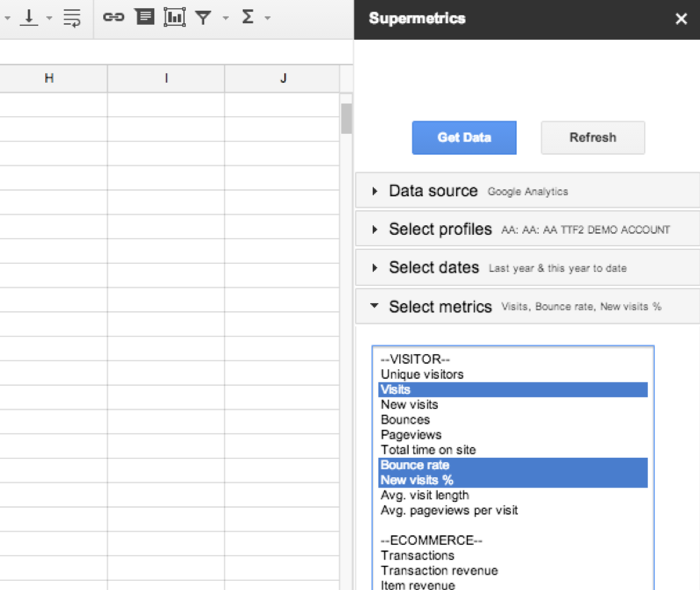 4.  Connect the Google Sheet to Datadeck
a. Add the Spread Sheet as a Google Drive Data source in Datadeck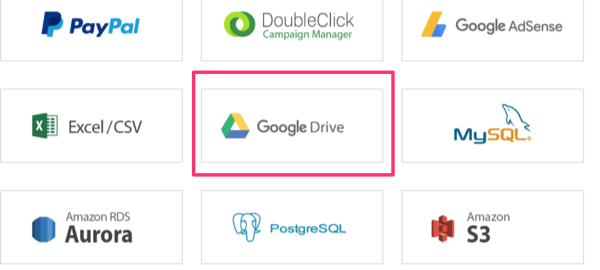 b. Select it as a data source for your cards and start visualizing away!
Did this answer your question?
Couldn't find what you're looking for? Contact us by email: support@datadeck.com.