Resetting your password
If you forgot your password and want to change it, this is how!
Go to the reset password page and fill out your email address.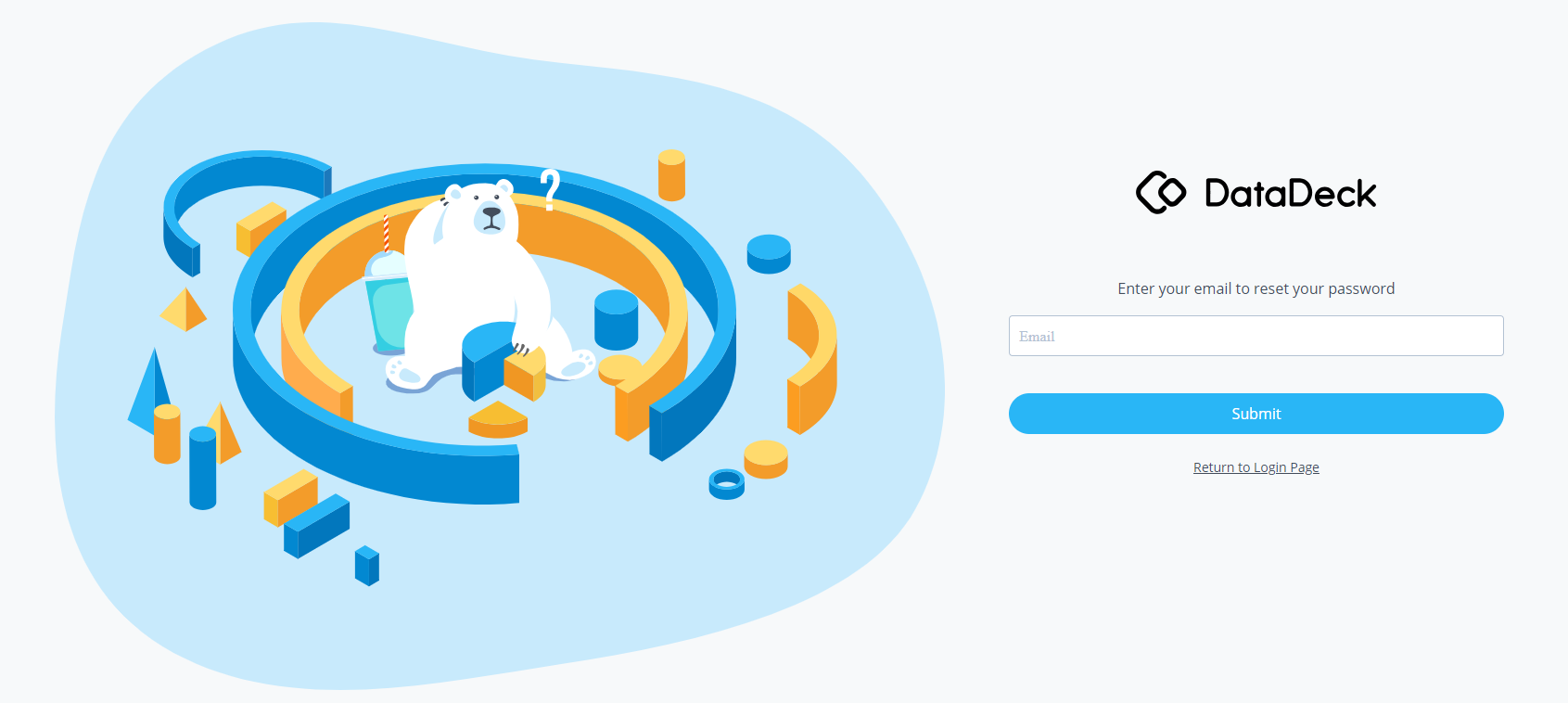 Once you've done this, the reset link will be sent to your registered e-mail and you'll be able to reset your password and regain access. If you do not get an email within 15-20 minutes check your spam folder.
Did this answer your question?
Couldn't find what you're looking for? Contact us by email: support@datadeck.com.