Pricing , How to upgrade to a Paid Plan?
Summary: This article will discuss how to show the details of the plans or how to check your current plan.
If you are already using  already a Free account and wish to upgrade, then here is how you can do it.
1.Click on your Profile on the left tab of the screen as shown in the screenshot below and select Pricing.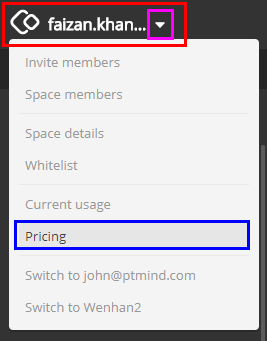 2. You will see the available plan and you can select the one which best suits your needs.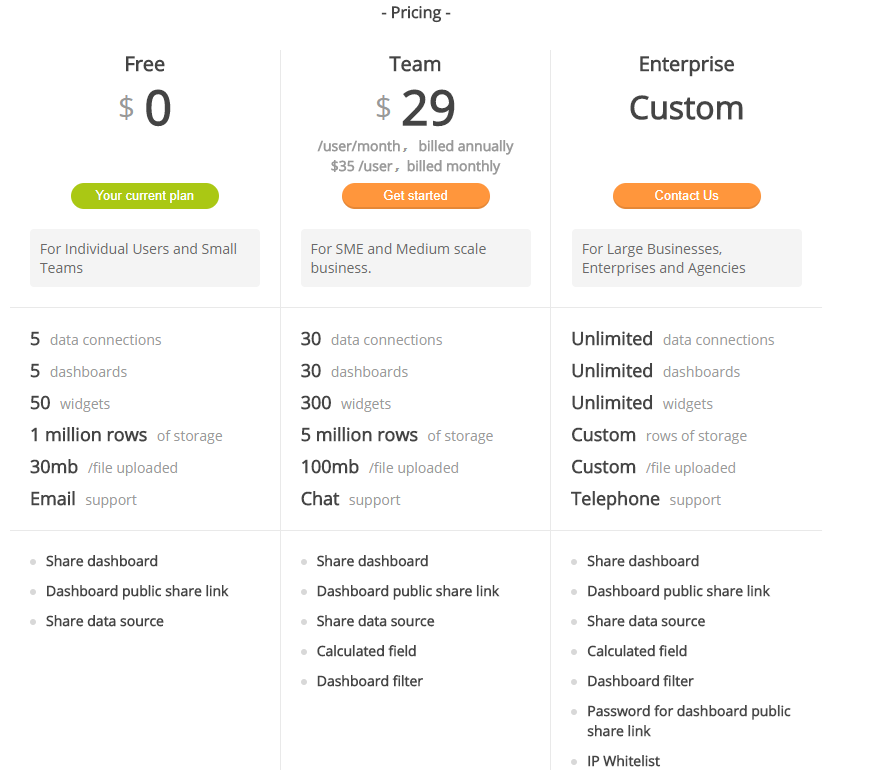 3. Click Get Started for the Team Plan and you will see a pop-up with the billing information and the number of users in your space and asking you if you wish to be billed annually or monthly and you can select accordingly and click checkout.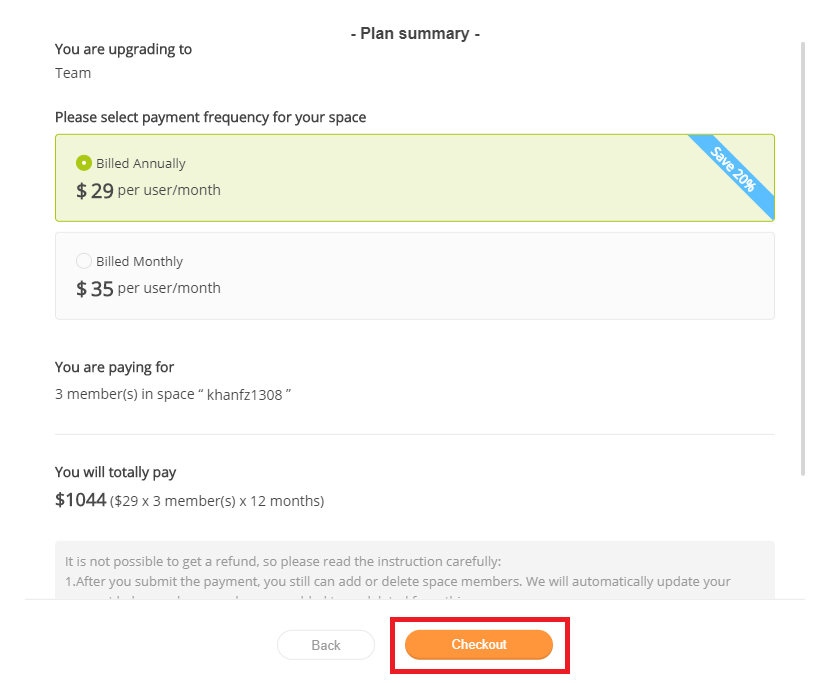 4. You will have the payment pop-up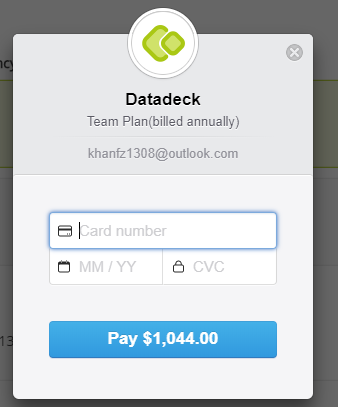 For the Enterprise Plan, kindly get in touch by clicking Contact Us
Did this answer your question?
Couldn't find what you're looking for? Contact us by email: support@datadeck.com.