Ways to get help with Datadeck
Datadeck is a very simple and easy to use Data Visualizing BI product, designed to meet the needs of simple first-time users to professional analysts. We at Datadeck want to make the steps to working with data secure and simplified and make onboarding a breeze, with this in mind, we developed the Home Space, which is a simple Guide that helps you get started from connecting a data source to creating your first dashboard. We even teach you the best ways to add cards and implement advanced features like Collaboration, IP whitelist, Calculated Metrics and more.
Below we included ways you can get help from Datadeck in addition to using the Helpsite.
Datadeck's Welcome Space
When you Sign-up for Datadeck, you will be welcomed by this Page which guides you to complete the most important and valuable milestones in Datadeck.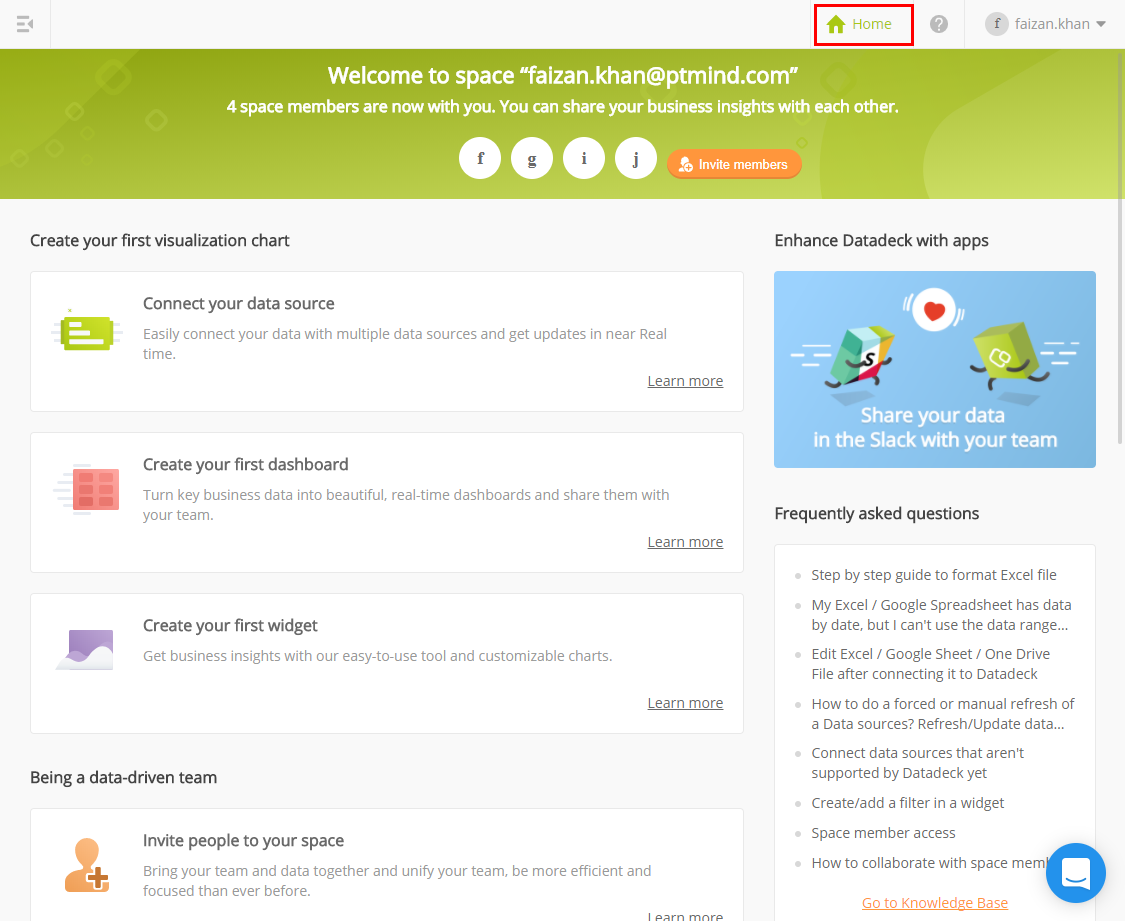 And there are a range of articles and suggestion which can help you and guide you through all onboarding steps, must know features and more.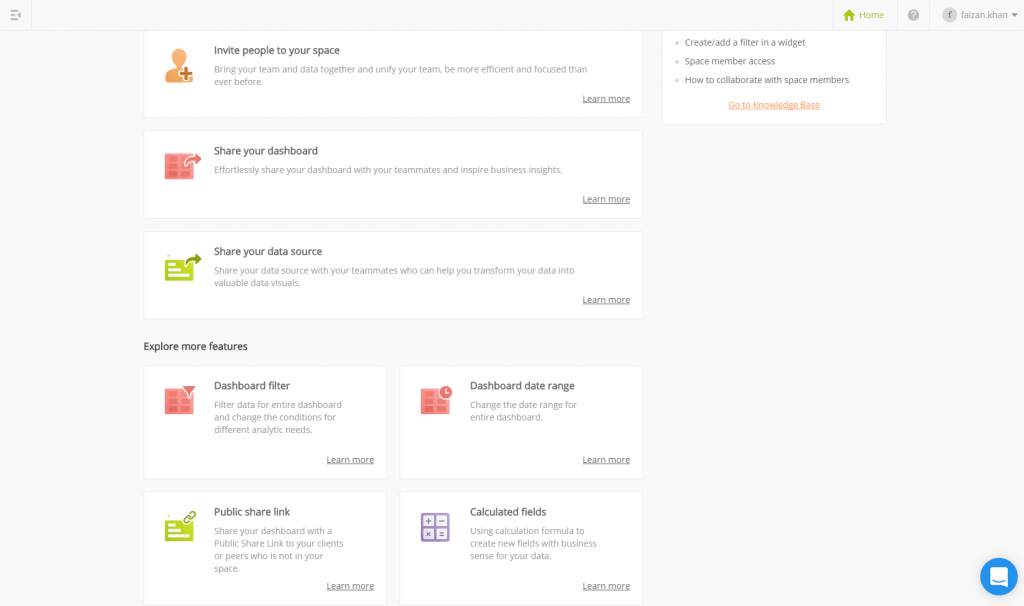 Youtube Videos
Prefer to learn with video? Check-out our youtube channel where you can see various tutorials including our quick start videos.
Making Your First Dashboard in Datadeck
Chatbox
You can also directly chat with us by clicking on the chatbox at the lower right hand corners of the Datadeck product, website and helpsite.  Someone will either reply to you directly in the chat or send you an email.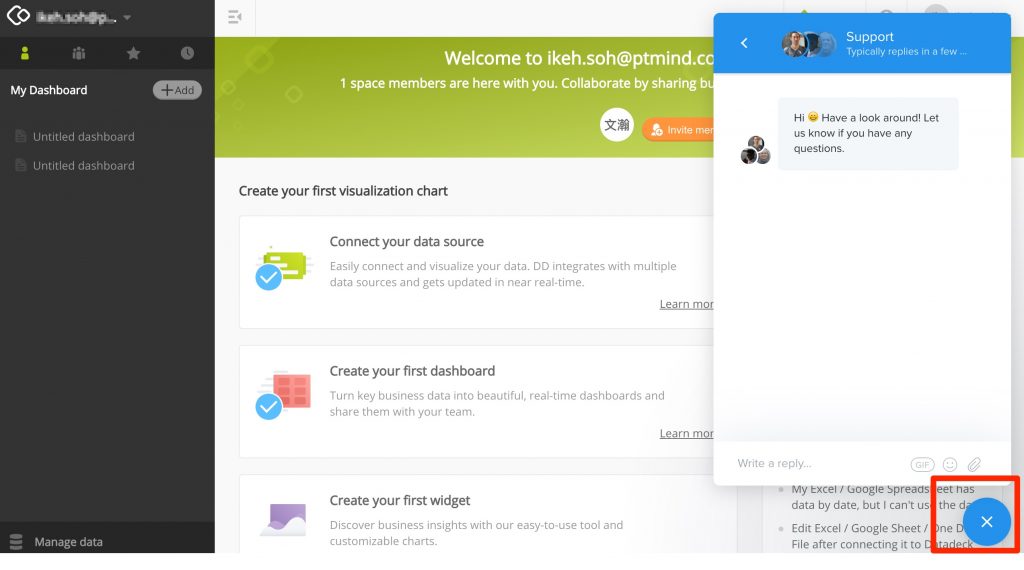 Did this answer your question?
Couldn't find what you're looking for? Contact us by email: support@datadeck.com.