How to show data by month/week/quarter/year from Excel/Google Sheet when my sheet has data by Date?
Datadeck offers users of Excel / Google Sheets the option to group and display data by week/month/quarter/year.
Let's take an example of a typical Spreadsheet.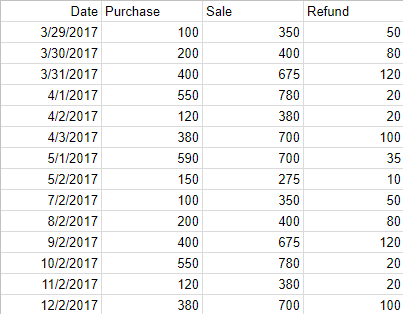 Follow the steps below to see how you can Group the data by week/month/quarter/year.
1. Select the metric and category (Date)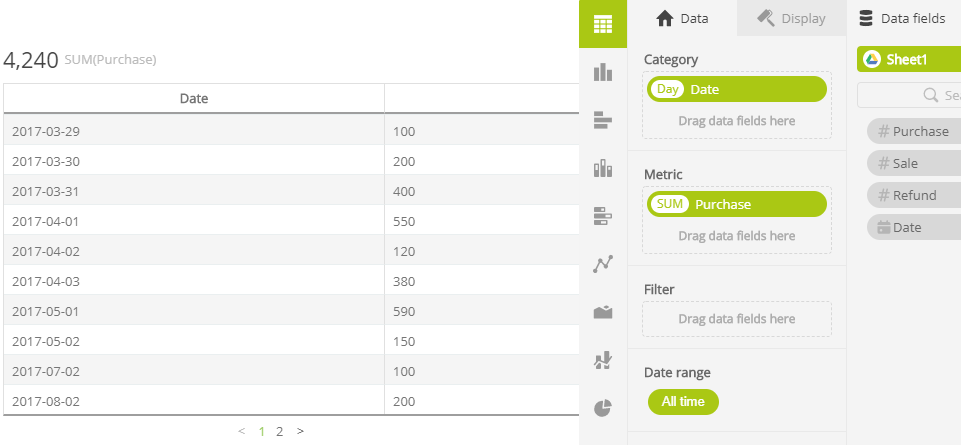 2. Click on the Category Date (Day) and an option of "Group data by" will slide open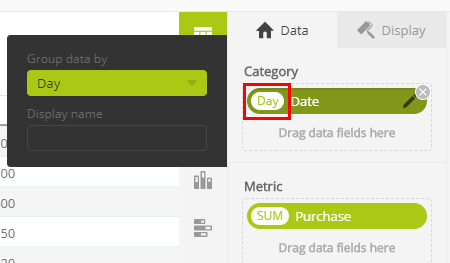 3. Clicking on it will show all the available options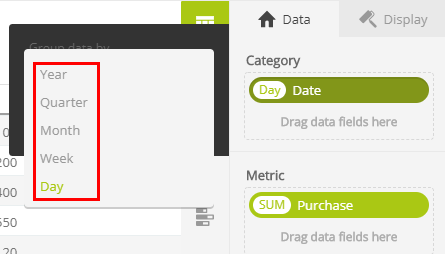 4. Selecting the option Month will show the data according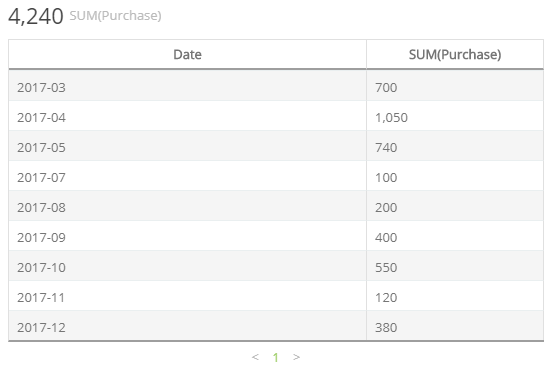 Did this answer your question?
Couldn't find what you're looking for? Contact us by email: support@datadeck.com.